ABOUT US
Finding a contractor in Buffalo, NY, is hard. Finding a contractor in Buffalo, NY, that does it all, is almost impossible. Or, well, it used to be anyway.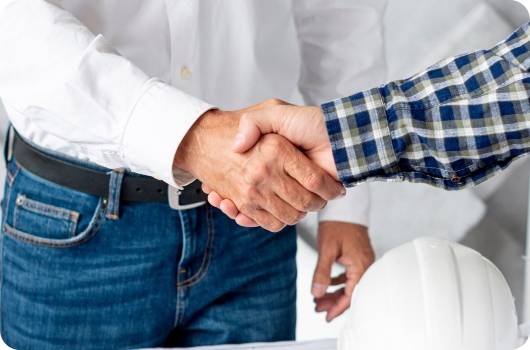 RenoTitan, a collective of some of the most talented contractors from across Buffalo, NY, was founded with one mission — to be a one-stop destination for all renovation and remodeling services.
According to RenoTitan President Armen Pogosyan, transforming simple houses into beautiful homes is the philosophy and mantra of the entire team.
Flooring, windows, plumbing, painting, remodeling — you name the task, and a member of the RenoTitan team is ready to deliver.
SO WHAT MAKES US SO SPECIAL?
For one, it's the variety of remodeling and renovation services we offer.
Bathroom Remodeling

We can transform a regular bathroom into one fit for kings — with luxurious amenities, storage solutions, and flooring options coming together to give you the ultimate bathing experience.

Kitchen Remodeling

RenoTitan promises to unleash your inner chef by turning your old kitchen into a modular culinary space. Our remodeling contractors can install energy-efficient appliances, custom cabinets, and stunning countertops that blend style and functionality seamlessly.
Basement Remodeling

Our basement remodel service lets you make the most of your residential square footage. If your current basement seems more like a dungeon than a cozy living space, don't hesitate to give us a call.

Painting Services

Whether you need to revamp a home or commercial property's exteriors or interiors, RenoTitan is a trusted partner. Our experts use only the best quality, long-lasting paints to ensure that a property stays protected and looks as good as new.
Flooring Installation
Nothing transforms a living space more than a brand-new floor. RenoTitan's flooring options don't just spruce up homes and commercial spaces, they also offer additional insulation, reduce the growth of allergens, and increase the value of any property.
RenoTitan can also be called upon to carry out a host of repair and maintenance work.
Plumbing or Electrical Repairs

Through our thorough vetting process, we've hired some of the top talent for fixing plumbing and electrical issues. Not only do our contractors meet all local regulations in Buffalo, NY, but they also fix problems permanently.

Drywall Installation

RenoTitan's drywall services ensure that all walls and ceilings are smoothed over with precision. No more cracks and dents in your wall; our craftsmanship and attention to detail in drywall installation will leave your rooms looking as good as new.

Window Repair

Cracks in windows can increase heating costs, increase noise levels, and generally make a house or commercial space look run down. This is why our expert renovation team places a great deal of importance on ensuring that all windows are properly sealed.
WHY OUR CUSTOMERS TRUST US
RenoTitan doesn't just focus on fixing small issues during our renovation process. We are a remodeling company that focuses on transforming homes after taking every little detail into account. Here are just some reasons why our customers trust us.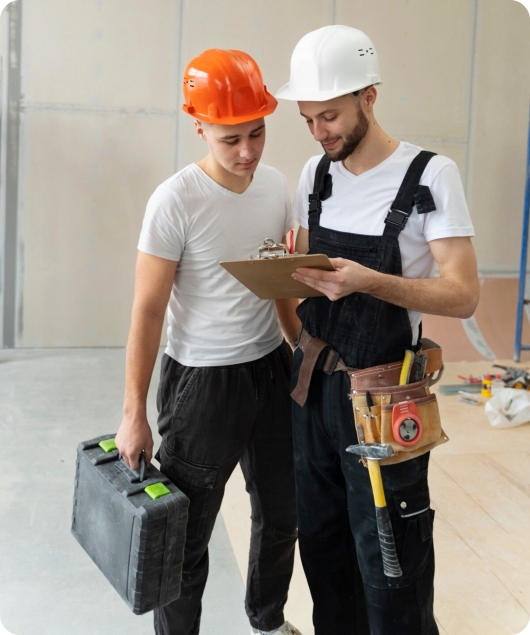 Easy Renovations

Our simple three-step process — from a free estimate to a detailed report to a final walkthrough — is designed to reduce customers' stress levels. Sit back, relax, and let RenoTitan take care of the rest.

Expert Staff

RenoTitan contractors undergo years of professional training before joining our team. We ensure that every single one undergoes a rigorous vetting process and that none of our work is ever categorized as sub-par.

Customer Service

At RenoTitan, we use the latest technology to ensure that all our customers benefit from clarity and communication. We don't believe in hidden costs, delays, and shoddy workmanship. At the same time, we never leave our customers high and dry, assuring each of them support long after a project has been completed.
OUR CEO
RenoTitan is the vision of CEO and President Armen Pogosyan. Pogosyan's love for transforming homes began soon after receiving an MBA from Canisius College. Since then, he has racked up six years of experience in home renovation projects.
Get an estimate for your next project and see why we are so special!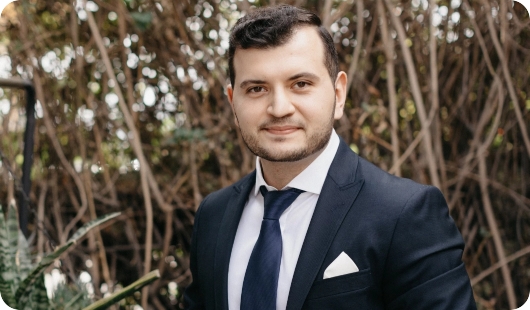 500+
PROJECTS COMPLETED
850000+
SQ. FT. RENOVATED
95.7%
ON-TIME DELIVERY
4/5
RECOMMEND US TO THEIR FRIENDS
Now that you know what we can do, we'd love to hear how RenoTitan can help you. Leave us your details, and a member of our team will get back to you shortly!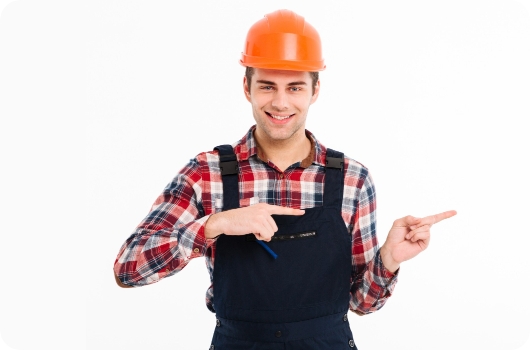 Contact RenoTitan