BASEMENT REMODELING BUFFALO, NY
Is your basement more of a dungeon than a comfortable living space? Have you dreamt of turning it into a cozy family room? With our basement remodeling services, you can make the most of your square footage. Fill up the form below and tell us about the basement of your dreams!
REMODEL MY BASEMENT
Thinking about creating a little extra space at home? The basement is the perfect place to start. It could give you an additional bedroom, increased square footage, and increase your property's value. The best part — it's affordable, too.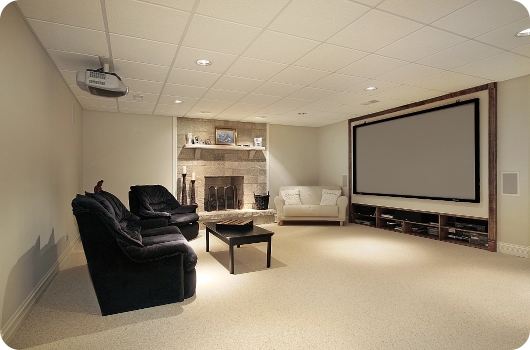 Get Your Basement Remodeling Estimate Today!
Make Room for RenoTitan
At RenoTitan, we have mastered the art and craft of renovating living spaces.
We are an expert contractors and offer comprehensive electrical and plumbing services, upgrade flooring, install drywalls, and carry out high-quality paint jobs.
Basement remodeling has never been easier.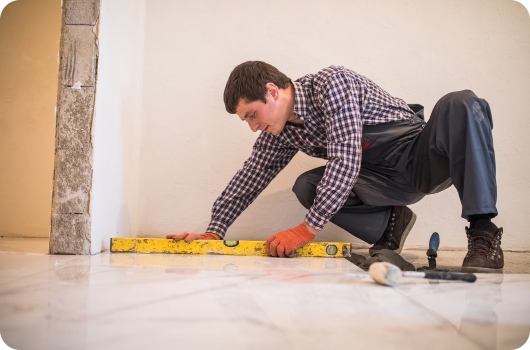 500+
PROJECTS COMPLETED
850000+
SQ. FT. RENOVATED
95.7%
ON-TIME DELIVERY
4/5
RECOMMEND US TO THEIR FRIENDS
LIVE LARGE WITH OUR BASEMENT REMODELING SERVICES
What can you get out of a freshly remodeled basement? Is it worth the investment? Your trusted home remodeling contractor, RenoTitan, has all the answers.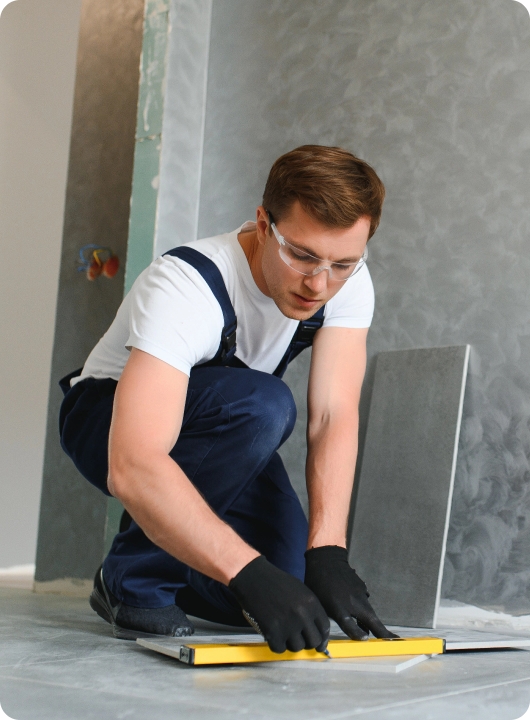 An Extra Room

Who wouldn't want an extra room in the house? It doesn't matter what you do with the space — build a gym, an office, or even a giant bathroom. With RenoTitan's contractors, you're only limited by your creativity.

Better Property Values

Apart from the extra square footage it offers, basement remodeling improves your home's functionality, something that prospective buyers greatly value. In fact, a new basement can enhance your home's value by up to 20%.

Protect Your Home

An unused basement attracts moisture and dampness. Without proper ventilation, this increases the risk of harmful mold and mildew growth. A complete basement remodel, however, can fix this problem for you.

Reduce Energy Bills

Is your basement too cold in the winter and too warm in the summer? The problem might be that it isn't insulated well enough. A renovated basement will keep the moisture out and the air conditioned, regardless of season, positively impacting your energy bills.
REQUEST A QUICK QUOTE
WHY YOU CAN TRUST RENOTITAN WITH YOUR PERSONAL SPACE
What makes RenoTitan stand out from other basement remodeling services? Well, whether it's basement waterproofing, upgrading flooring, or adding an extra basement bathroom for your family, we have eperts right for the job.
Our team comprises professionals from across various construction disciplines who are committed to excellence. We don't just get the job done, we do it right.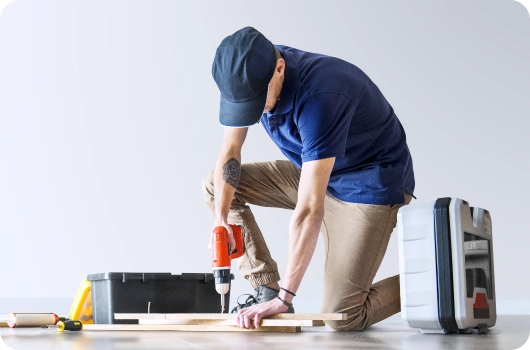 Why do customers in Buffalo, NY, place so much faith in our remodel services?
Three words — reliability, resourcefulness, and reputation. We use only the highest quality equipment, top talent, and the latest technology to do away with all the headaches typically associated with home renovations.
No hidden costs, no delays, no shoddy workmanship — that's our guarantee.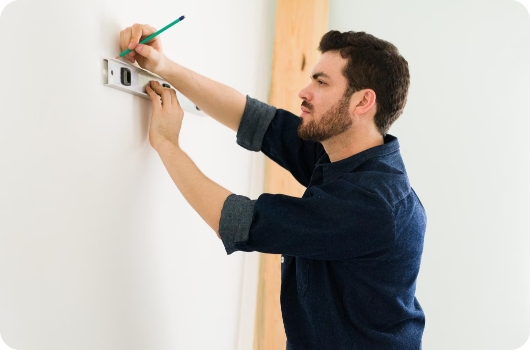 One-Stop Solution

Not only is our team well-versed in the process of remodeling a basement, but it also comprises professionals from across fields. You can trust RenoTitan as a one-stop solution for all your renovation projects.

Safety is a Priority

Renovating a home can be a dangerous task. But with our commitment to the highest safety standards, you can be sure that the structural integrity of your home is always protected, whether it's basement remodeling or window replacement.

Clarity and Communication

RenoTitan's technology is geared towards enabling greater communication between our staff and our clients. We believe both clarity and communication is an essential part of customer service.

Thorough Background Checks

Each staff member is put through a thorough vetting process, ensuring that projects are completed on time and with the workmanship you deserve.
RENOTITAN'S 3-STEP PROCESS FOR BASEMENT REMODELING, BUFFALO, NY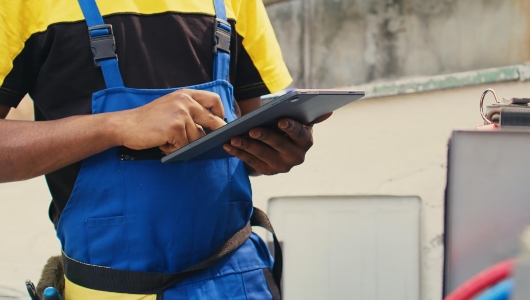 Step 1: FREE On-site Estimate
How much will the project cost? To confirm that we won't hit you with any surprises after we've started basement remodeling, we offer a free on-site estimate to all our clients.
Fill out a form on our website, and we'll send a team over to you, who will then compile and hand over a detailed breakdown of the expected cost. All free of charge.
Step 2: Timeline Review
RenoTitan respects your time. We don't want our projects dragging on for weeks and have you worrying about your own time management. Depending on your needs, we will create a plan of action for the basement remodeling project and stick to it — that's a guarantee.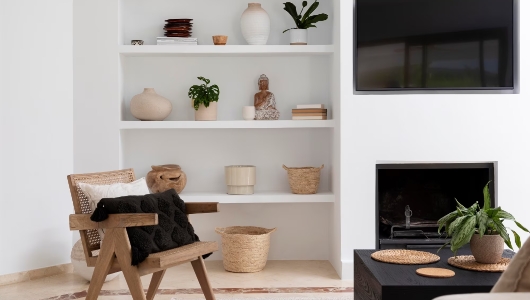 Step 3: Final Walkthrough
Once the work is complete, we will invite your feedback on what — if anything — we can do better! During the final walkthrough, we recommend you go through our work in detail and let us know if you need any adjustments or touch-ups.
Our customers' needs come above all else.
AREAS OF SERVICE
Amherst, Hamburg, Williamsville, Clarence Buffalo, Lancaster, West Seneca, Tonawanda, East Aurora, Depew, Orchard Park
FAQ
How much does it cost to renovate a basement in Buffalo, NY?

Depending on your vision, basement remodeling in Buffalo, NY, can cost between a few thousand to tens of thousands of dollars. The average cost ranges between $10-$30 per square foot.
What is the most expensive part of finishing a basement?

Fixing the plumbing, upgrading the flooring, and improving ventilation are considered the most expensive tasks when finishing a basement. Think of this money more as an investment, however, considering how much it will raise the value of your home.
How to renovate a basement on a budget?

Consider the materials you're using. Vinyl, for instance, is a cost-effective and aesthetic material for flooring. You could also get creative with your choice of furnishing. Under no circumstances, however, should you cut costs when it comes to waterproofing or fixing structural problems.
Can I remodel my basement by myself?

We do not recommend it. Basement remodeling is a time-consuming process requiring much expertise to get right. If you don't properly ventilate the space or focus enough on plumbing or structural integrity, you may end up with more problems than you bargained for.
Why should I remodel my basement?

Whether you're looking to add an extra room to the house for the family or raise your home's value, there are several benefits to remodeling a basement. Apart from the additional space, a renovated basement also protects your home's foundation and helps you save on energy costs.
Thousands of customers trust RenoTitan's expert team to make the most of their basement space. Contact us today and speak to an expert in Buffalo, NY.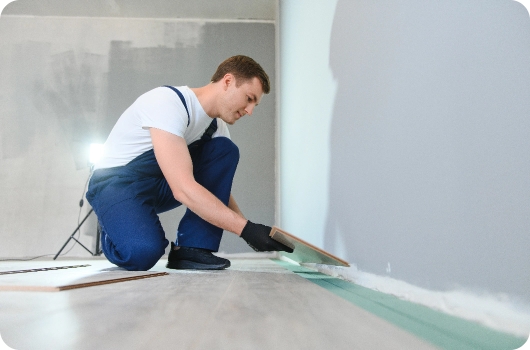 Speak to a RenoTitan Expert