WINDOW INSTALLATION BUFFALO, NY
A window isn't just your view to the outside world. It is also a useful barrier and protects your home or office from harsh weather and problems that come with excessive moisture build-up. So, if you want new windows installed, why not trust the best in the business?
GET WINDOW INSTALLATION
Our team of professionals has made excellence a habit. We understand that window installation is a serious renovation project, requiring the best equipment, the latest technology, and a whole lot of expertise to get it right. This is why our team focuses on exceptional craftsmanship and attention to detail for every project.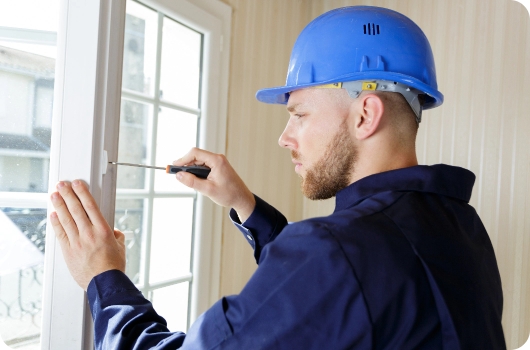 Learn How Much Your Window Installation Costs!
Renovate With Us
Whether it's a residential or commercial property, replacing old windows is never a bad idea.
At the same time, depending on the building or home size, it isn't necessarily an easy task, either.
So, when it comes to projects of this scale, picking the right company is essential to ensuring a smooth experience.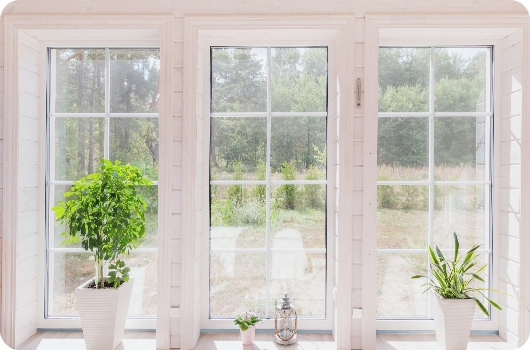 500+
COMPLETED PROJECTS
850000+
SQ. FT. REMODELED
95.7%
ON-TIME DELIVERY
4/5
RECOMMEND US TO THEIR FRIENDS
HOW NEW WINDOWS CAN GIVE YOU A NEW OUTLOOK
When you think of revamping a living or working space, your first thought probably doesn't have anything to do with window installation. Allow RenoTitan to change your mind. Because a new set of windows can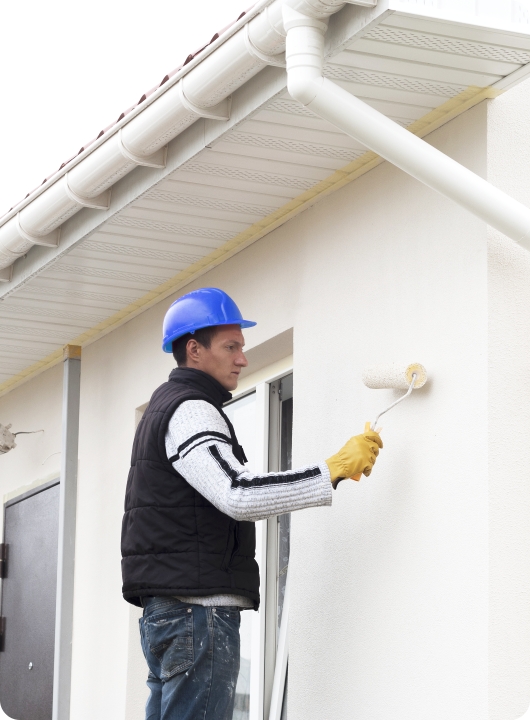 Protect Your Home

When windows aren't properly installed or replaced, your home is at a higher risk for water damage and condensation problems. This can, in turn, lead to cracks in the frame and foundation.

Reduce Energy Bills

If cracks are allowed to develop, ACs and heaters will be less effective, as conditioned air will escape through these gaps. With proper window installation, Buffalo, NY residents can save on utility costs.

Offer Enhanced Security

Windows that have been professionally installed and reinforced help make homes much harder to break into.

Provide Greater Comfort

Nothing is more annoying than a draft of cold wind, especially during the Buffalo winter. With proper window installation, you're guaranteed comfort during any season.
REQUEST A QUICK QUOTE
SEAL THE DEAL — AND YOUR WINDOWS, WITH RENOTITAN
RenoTitan is a renovation company with a difference. We don't just get the job done; we do it well. Our team of professionals is made up of experts from all relevant areas.
Armed with this massive talent pool, as well as top-quality equipment, we don't just ensure proper window construction but also that you get the most out of your investment.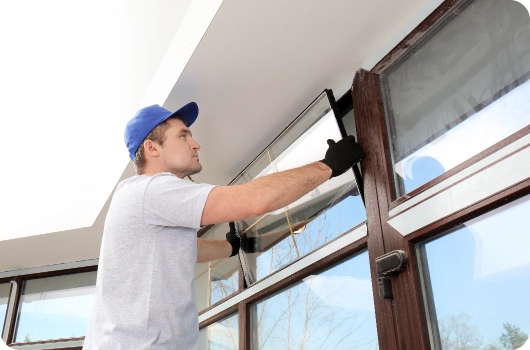 RenoTitan has built an outstanding reputation among its customers for being reliable, resourceful, and reputable.
We value communication above all else. We never surprise you with hidden costs, or delay projects unless absolutely necessary. We are clear, open, and direct with you.
To maintain our perfect record, we use the latest technology to ensure all parties work in tandem on all renovation projects — from painting homes to installing windows.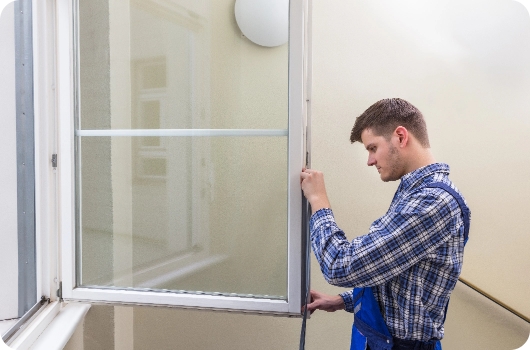 Thorough Background Checks

Our expert team has been reviewed and brought on board only after the strictest vetting process. This means you can trust all our professionals to work with dedication and attention to detail.

Clarity and Communication

Communication is very important to us. So crucial, in fact, that we've employed the latest technology to ensure that none of our customers are ever left out of the loop.

Safety is a Priority

Window installation may not seem like the most dangerous job. But some things could go wrong, which, in turn, could threaten the structural integrity of your home. With our particular focus on safety, however, you have nothing to worry about.

One-Stop Solution

Our team of window installers is also well-versed in several other aspects of construction and renovation. So you can rest easy knowing that we will always have only your best interests at heart.
OPEN UP TO A NEW WORLD WITH OUR 3-STEP PROCESS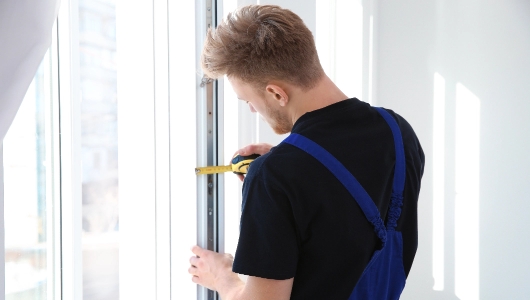 Step 1: FREE On-site Estimate
How much does window installation cost? Will it be worth the investment?
We have the answers to all your questions. All you have to do is fill out the form on our website, and we'll send a team over to give you a detailed estimate. Completely free of charge.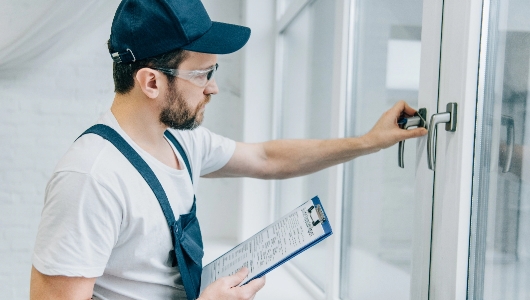 Step 2: Timeline Review
Once the rates have been settled, we draft a detailed timeline. Depending on the scale of the project and various considerations you may have, we will create a plan of action that is to the satisfaction of both our customers and our professional team.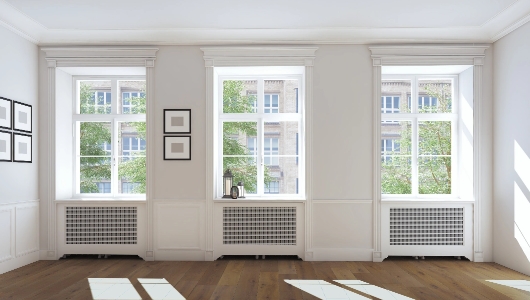 Step 3: Final Walkthrough
When the work is complete, we won't just leave you staring out into the distance. During our final walkthrough, we invite your feedback and are more than willing to accommodate any adjustments or touch-ups you may recommend.
At the end of the day, we like nothing more than a happy customer!
AREAS OF SERVICE
Amherst, Hamburg, Williamsville, Clarence Buffalo, Lancaster, West Seneca, Tonawanda, East Aurora, Depew, Orchard Park
FAQ
Can I replace the old windows myself?

Ideally, you shouldn't. Replacing old windows may seem like an easy enough task, but it actually requires a great deal of expertise to get right. Even a small mistake during the installation process could adversely affect your windows or home's aesthetics.
How often should I consider interior window installation?

The average lifespan of a properly installed window is between 10-15 years. However, there are signs that you may need a window replacement service even sooner — such as high utility bills, visible water damage, or excessive condensation.
How much should I expect to pay for window installation in Buffalo, NY?

The exact price will, of course, depend on the material used, size, and shape of the window. But to give you a general idea, a standard vinyl double-hung replacement window costs between $500 - $700, while a standard wood double-hung replacement window could cost about $100 - $200 more.
How long does window installation take?

The most basic window installation could take as little as 30 minutes to an hour. However, depending on the complexity of the project, or the number of windows you need replaced, this could extend for up to two days.
Broken and cracked windows will forever be a thing of the past with our premium window installation services in Buffalo, NY. Get in touch with us today and experience the outside world from the comfort of your home!
Speak to a RenoTitan Expert