EXTERIOR PAINTING BUFFALO, NY
Does your home need a makeover? A fresh coat of paint can easily give it a new look — while significantly improving your home's value and protecting it from harsh weather. If you're looking for exterior painting in Buffalo, NY — our experienced team of professional painters is exactly what you need. All you have to do is fill out a form, pick the color, and leave the rest to us.
REQUEST AN ESTIMATE
The paints we use and the techniques our professionals employ are specifically designed to achieve flawless and long-lasting results. Whatever your needs, our team of talented remodeling contractors has the expertise to deliver top-notch finishes every time.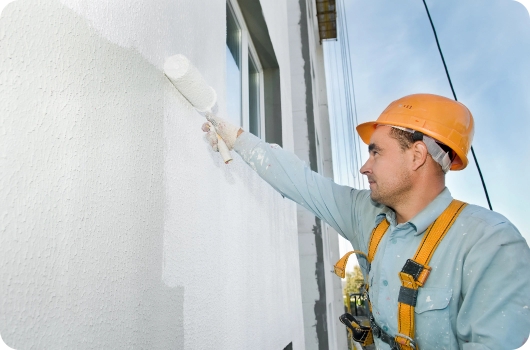 Get Your Free Painting Estimate Today!
Masters of Renovation
It doesn't matter if it's a whole house, a commercial establishment, vinyl siding, or even the outside of a garage, our passion for painting stays the same.
We're not just your everyday contractors.
We believe that remodeling is an art form - one that we have perfected.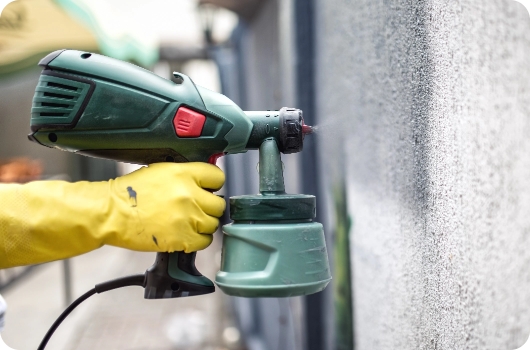 500+
PROJECTS COMPLETED
850000+
SQ. FT. RENOVATED
95.7%
ON-TIME DELIVERY
4/5
RECOMMEND US TO THEIR FRIENDS
WHY YOUR HOME'S EXTERIOR NEEDS A PAINT JOB
Exterior painting does a lot more than give your living space a fresh new look. It's an essential part of maintenance. The RenoTitan system is guaranteed to help: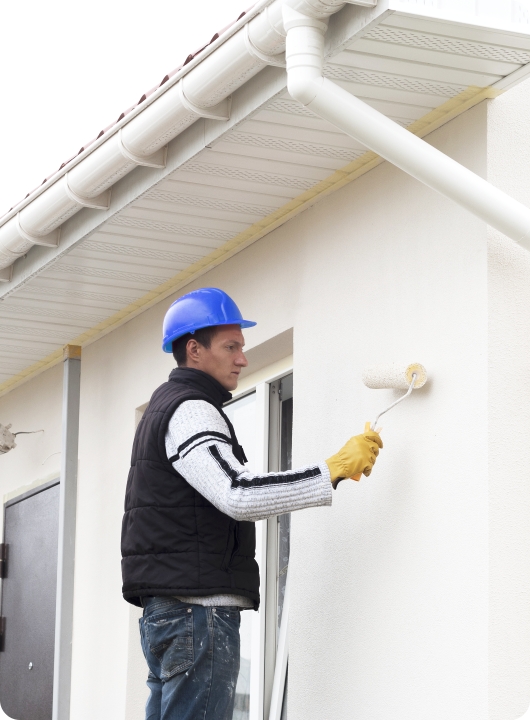 Protect Homes

When you apply a fresh coat of quality paint to a home's exterior, you're giving it an extra layer of protection. Think of the new paint as a shield, protecting against snow, rain, hail, and — in some cases — fire.

Increase Values

A fresh paint job can, of course, add aesthetic appeal. But it can also increase a home's curb appeal. In fact, it can increase your home's value by 5% and offer you up to a 200% return on your investment.

Prevent Damage

Exterior house painting, when done right, can prevent peeling, staining, and can stop excess moisture from getting into your home's foundations. High-quality paint also prevents the growth of mold and mildew.

Encourage Experimentation

A new exterior paint job allows you to explore new options for your home. It lets you pick new shades of colors and update your home's style.
REQUEST A QUICK QUOTE
WHY RENOTITAN IS RIGHT FOR THE JOB
RenoTitan, does not just offer house painting services. We're a complete remodeling company, with a team of expert professionals from across fields. When you rely on us for exterior painting work, you're also getting the services of experts in various aspects of renovation. No need to run around.
No need to micromanage. Just sit back, relax, and let us take care of the rest.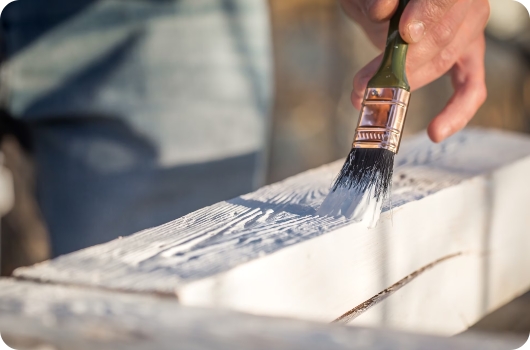 We believe communication is key, especially when dealing with something as precious as your home.
By using the latest technology, we ensure that all parties involved in the exterior painting of your home work in sync.
The result is an aesthetically pleasing paint job that will last longer, prevent damage, and give you a residential property worth calling home.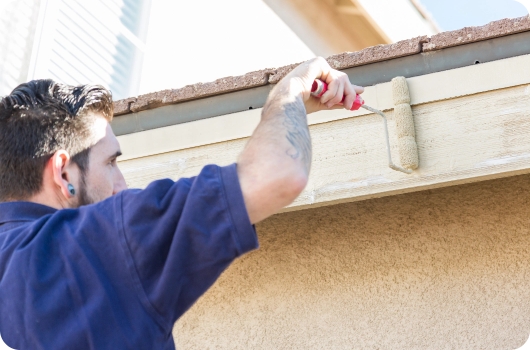 One-Stop Solution

Our exterior painting team offers the highest-quality paint, a wide selection of shades, and uses only the most professional techniques.

Thorough Background Checks

Each member of our expert exterior painting team has personally been vetted, and is guaranteed to be professional, punctual, and resourceful.

Clarity and Communication

No hidden costs, no sudden delays, and definitely no shoddy workmanship. Our team believes in constant clarity and communication with all our clients.

Safety is a Priority

RenoTitan takes safety very seriously. We are equally committed to making sure your paints are toxin-free, as we are that there are no accidents on site.
OUR 3-STEP EXTERIOR PAINTING PROCESS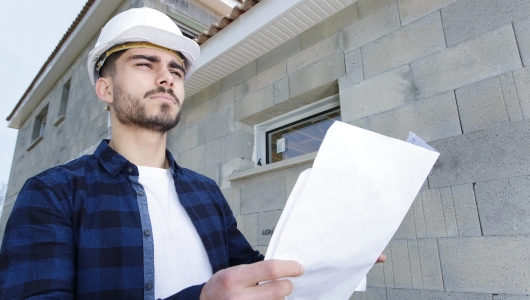 Step 1: FREE On-site Estimate
After you fill up our request form, a delegate from our team will personally visit your property to estimate how much the project will cost you.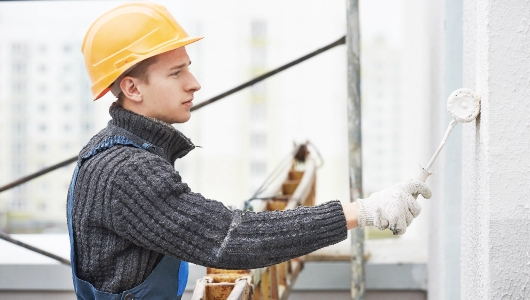 Step 2: Timeline Review
In this stage, we get into the details. What exactly do you expect from your repainting? How much time can you spare?
As we've said, our team believes clarity and communication are key to successful exterior painting.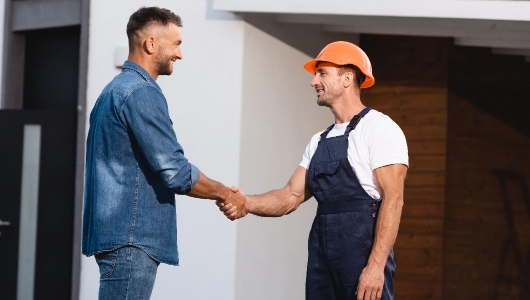 Step 3: Final Walkthrough
Once the paint dries and our professional painters put down their brushes, it's time for your feedback. Has our work met your expectations?
If not, this is a good stage to let us know — so we can make adjustments accordingly. Your total satisfaction is our goal.
AREAS OF SERVICE
Amherst, Hamburg, Williamsville, Clarence Buffalo, Lancaster, West Seneca, Tonawanda, East Aurora, Depew, Orchard Park
FAQ
How much does it cost to paint an exterior house in Buffalo, NY?

The cost of exterior painting, Buffalo, NY, is calculated by square foot. Depending on the style, and materials, repainting services could cost between $1.20 to $2.90 per square foot. For a 2,000 sq ft house (calculate the size you need to paint), it could range between $2400 and $5800.
How many days does it take to paint a house exterior?

Well, it depends on how big your house is! An average two-story home takes a team of three between three to four days to paint. It could take up to a week for larger houses, while smaller ones can be repainted in two days.
Is expensive exterior paint worth it?

Absolutely! If you're going through the trouble of replacing old paint, and investing in exterior painting, you should definitely opt for high-quality paint. It may cost more, but it helps your home withstand harsh weather conditions, protects it against water damage, and even slows the spread of fire. Plus, it's guaranteed to be free of harmful chemicals.
How many years should exterior paint last?

Depending on the material in question and the weather conditions where you live, a fresh new paint job should last anywhere between five to 10 years.
RenoTitan has years of experience transforming homes in Buffalo, NY. Contact us today and earn bragging rights in your neighborhood with a brand-new exterior paint job!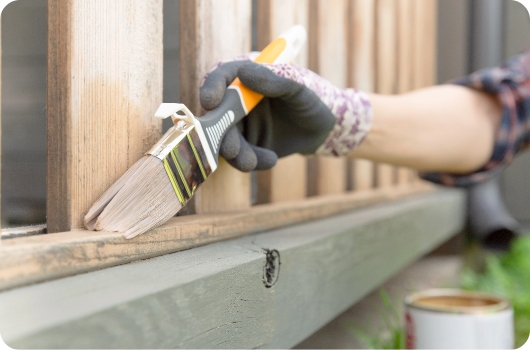 Speak to a RenoTitan Expert