PLUMBING SERVICES BUFFALO, NY
Finding a plumber who can do it all is a struggle. From maintenance to fixing sewage problems, to ensuring your water is always potable, a lot rides on their shoulders. But with RenoTitan's plumbing services in Buffalo, NY, all these issues can be diagnosed and fixed long before they go out of hand!
REQUEST A QUOTE
The RenoTitan team is made up of professional renovators who come with differing backgrounds and expertise. Not only do we offer the most professional plumbing services, but we also look into various aspects of interior design. This broad outlook ensures our services are a notch above the rest.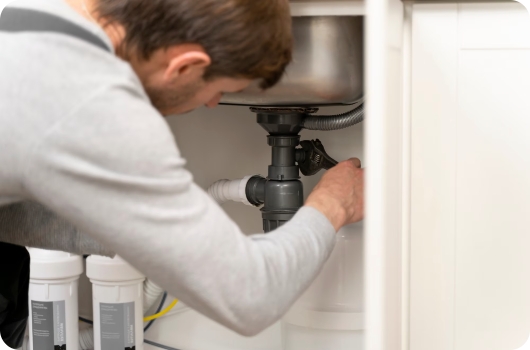 Get a Free Estimate Today!
Plug All Leaks With RenoTitan
Our plumbing services go beyond diagnosis and repair. A handy plumber can install crucial water-saving appliances, ensure the appropriate disposal of dirty water, and so much more.
With RenoTitan's plumbing contractors, Buffalo, NY, find out how you can not only protect your home but also the planet.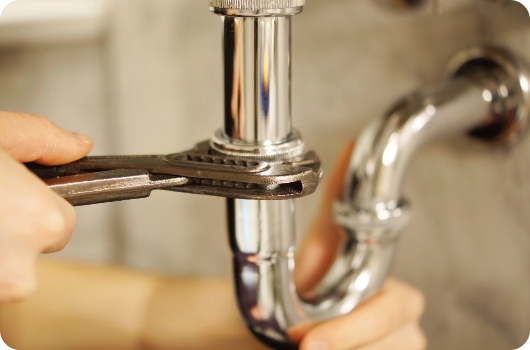 500+
COMPLETED PROJECTS
850000+
SQ. FT. REMODELED
95.7%
ON-TIME DELIVERY
4/5
RECOMMEND US TO THEIR FRIENDS
WHAT TO EXPECT FROM RENOTITAN'S PLUMBING SERVICES, BUFFALO, NY
Plumbing services include a range of activities, from leak detection to sanitary solutions. Here are some of the most popular services you can count on RenoTitan to help with: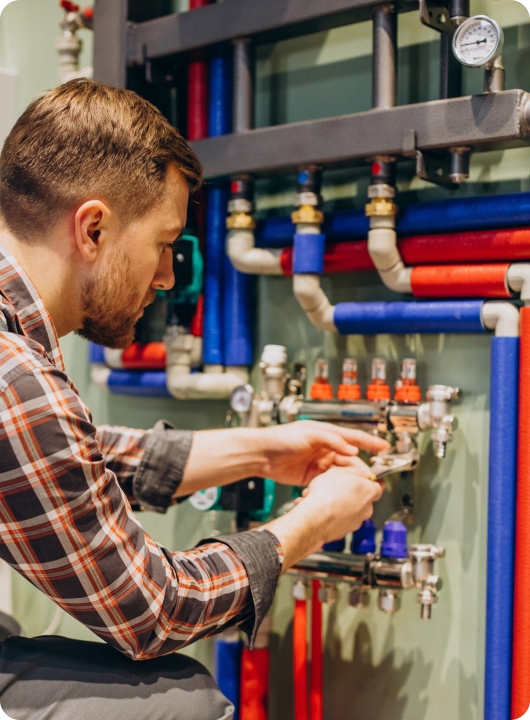 Unclogging

Blocked drains can lead to foul smells and flooding issues. It is also one of the most frequent residential plumbing services that customers seek our support for.

Repairing

Leaky taps, faulty flushes — almost all fixtures degrade over time and require plumbing repair services. Besides that, we also fix issues related to hot water. No one likes a cold shower, after all!

Vinyl Flooring

A popular option for commercial establishments, vinyl flooring is waterproof and very damage-resistant. It is known to last for a long time. Home Depot's LifeProof flooring is a popular and inexpensive vinyl flooring type.

Installing

Our plumbing installations could include fitting in new dishwashers, toilets, sinks, or sanitation units.

Maintaining

All plumbing components require regular maintenance, especially those consistently exposed to moisture. This is the best way to ensure no problems develop in the future.

Remodeling

When renovating a home or commercial establishment, one must ensure all pipes and fixtures are in the right place and working optimally. This is especially important for toilets and kitchens.
REQUEST A QUICK QUOTE
RENOTITAN'S PLUMBING SERVICES WILL NEVER LEAVE YOU HIGH AND DRY
Plumbing services are essential, and yet so hard to find. Some contractors, for instance, are capable of carrying out repair and maintenance work, while others are experts in remodeling. But RenoTitan's team, with its years of collective experience, does it all!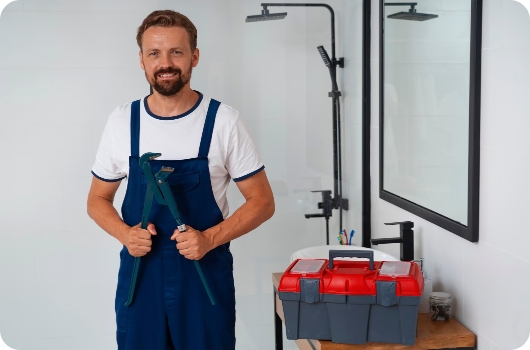 Clean and efficient plumbing systems can improve the quality of a home by fixing crucial problems.
With RenoTitan's expertise in interior design and renovation, we won't just ensure all your plumbing works according to plan — but also that all components come together to offer an ultimate remodeling experience.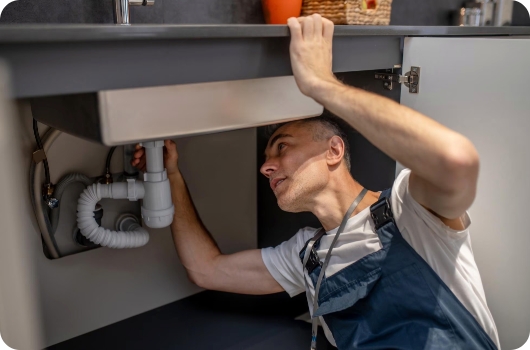 One-Stop Solution

Our plumbing services, combined with our experience in a host of other renovation services, make RenoTitan a one-stop solution for all your remodeling needs.

Thorough Background Checks

Finding the right plumber is hard work. But with RenoTitan's thorough background checks, you can be sure that our team boasts of some of the best talent in Buffalo, NY.

Clarity and Communication

We value customer service and clarity above all else. All our work, including commercial plumbing services, is carried out with great attention to detail, and customers are apprised of costs every step of the way.

Post-Service Support

Once the job is done, RenoTitan's plumbing team stays in constant contact with their clients, ensuring that there are no further issues to iron out or more problems don't develop at a later stage.
RENOTITAN'S 3-STEP SOLUTION TO BETTER PLUMBING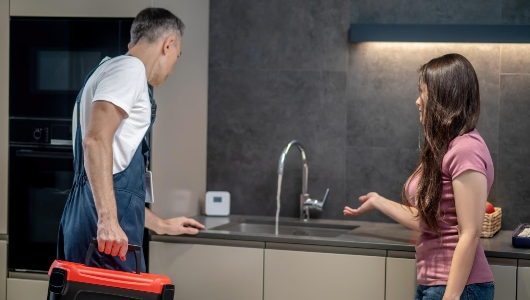 Step 1: FREE Onsite Estimate
Most other plumbing services come with hidden costs that can frustrate a client long after the work is complete.
With RenoTitan's online estimate, we ensure that our customers know exactly how much they can expect to pay long before work begins. This estimate is free of charge, so there's really nothing to lose!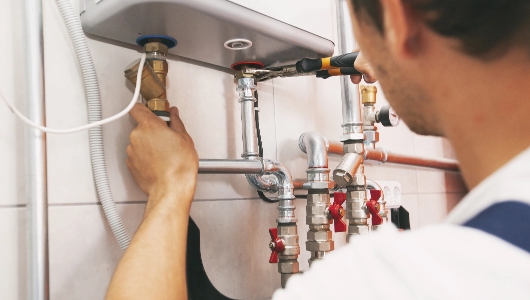 Step 2: Timeline Review
After the cost has been determined, our local plumbing services team will get in touch with you to offer a detailed report on how long the job will take to complete.
Our team will take into account your busy schedules and ensure that all work is completed by the predetermined date. That's our guarantee.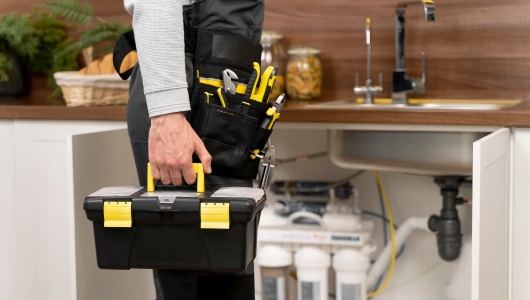 Step 3: Final Walkthrough
Most issues with plumbing — when not fixed correctly — tend to resurface. This is why RenoTitan makes it a point to host a final walkthrough with our customers. During this stage, we invite feedback from our customers and fix any issues that we may have missed out on. At the end of the day, our customers are all that really matters.
AREAS OF SERVICE
Amherst, Hamburg, Williamsville, Clarence Buffalo, Lancaster, West Seneca, Tonawanda, East Aurora, Depew, Orchard Park
FAQ
How Do I Hire a Professional Plumber?

To get in touch with one of RenoTitan's experts, all you need to do is fill out the forms on Get a Quote page with basic information, such as your name, address, and project details. A member of our plumbing repair services will get back to you shortly.
Why Hire a Local Plumber?

Residential plumbing services require a great deal of knowledge about the locality's systems — including its infrastructure, water quality, and the types of materials used. Only a local would be able to carry out plumbing repairs that meet all city regulations.
Why You Need a Professional Plumber

Plumbing is a highly skilled profession that requires a great deal of vocational training to get right. Only trained professional plumbers are equipped to deal with a host of crucial issues related to repair work, maintenance, installation, and remodeling.
What are the Most Important Skills in Plumbing?

In order to properly execute the challenging tasks expected of them, plumbers are usually exceptional problem solvers with a great deal of mechanical know-how. RenoTitan's plumbers are especially capable in these areas and have extensive knowledge of local regulations in Buffalo, NY.
To benefit from RenoTitan's plumbing services, all you need to do is fill out this form and speak to one of our experts today!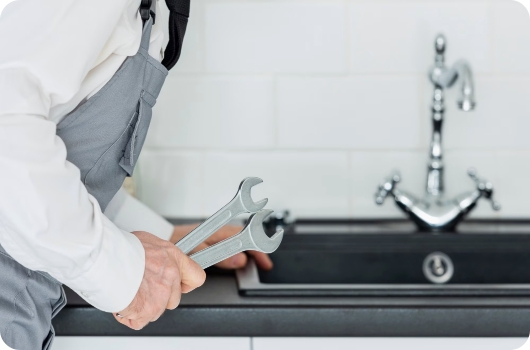 Speak to a RenoTitan Expert